DIG-DOG Excavator Sales | Multiple attachment DG12 Mini Excavator
Product Detail
SERVICE
FAQ
Product Tags
DG12 mini Excavator with Tailless small wing structure and boom-side-shift option, which can be used for narrow-space operation
tailless rotation, retractable chassis, deflective boom, first-class configuration, load pilot operating system, changeable rubber track, imported engine, environmental protection standard (Euro 5 and EPA4)
About Weight
How will you transport your excavator? Make sure it isn't too heavy for the setup you plan to use. Otherwise, you'll cause too much strain to your hauling vehicle, or you won't be able to move the excavator at all.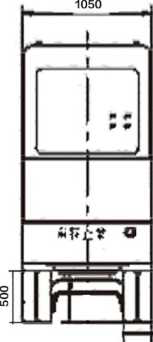 Machine model No.
DG

12

Type of tracks
Rubber track

Machine

weight

2315lbs/1050kg

Bucket Capacity

0.02

m3
System Pressure

16Mpa

Max. grade ability

30

0

Max.Bucket Digging Force

14KN

Operation type

Mechanical lever 
Overall Parameters of DG12
About Sizes:
All mini excavators are smaller than full-sized ones, but there are different sizes within the mini category. Some may still be too large for your job, while others may be too small.
To determine what size of excavator you need, you'll have to evaluate your worksite. The excavator must be able to fit into the area that needs to be worked. This means it must be able to maneuver correctly, not just fit.
When looking at size, consider height, width, and length. Otherwise, you may end up with a dimension that doesn't work.
Engine
Model

KUBOTA D722

Displacement

0.854L

Type

Water cooled 3-cylinder diesel

Max. Power/rmp

10.2 kw / 2500rpm

Max. Torque

(

N.

m

/r/min

)

51.9N.m/1600r/min

Overall

Dimensions
Overall Length

2120

mm
Overall Width

93

0mm
Overall height
2

21

0mm

Chassis width

930mm

Upper chassis

 ground clearance

370

mm
Cabin height
2

21

0mm
Blade
Width

930mm

Height

235mm

Max.lift of dozer blade

325mm

Max.depth of dozer blade

175mm

Hydraulic system

Pump type

Gear pump

Pump displacement

18L/Min

Fluid Capacities

Hydraulic system

15L

Fuel tank

11L

Motor

Traveling motor

Eaton 310

Swing motor

KERSEN
About Arm Length
Different excavators come with different arms. Since the arm is one of the most important parts of the excavator, make sure it will work for what you need it to do.
Consider your project and workspace. Will a standard arm do the trick? If not, find a size that works for you.
Excavator arms are available in long and extendable sizes. These allow for longer reach and higher dump height.
It won't do you much good if your excavator can't reach the container it's supposed to dump stuff in, so make sure it's the right size.
Working range

Max.Digging Height

2600mm

 
Max.Dumping Height

1800mm

 
Max.Digging Depth

170

0

mm

 
Max.Vertical Digging Depth

1600mm

 
Max.Digging Radius

2900mm

 
Min.Swing Radius

125

0

mm

 

Tail Swing Radius

795mm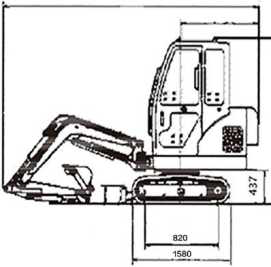 Variety of attachments for your choices
Attachments demostration - Breaker / You can choose suitable attachments for your specific job.
Product Details: Every Small Details Contribute to Big Difference!
- Euro 5 emisssion Yanmar engine
- Hydraulic pilot joystick located on both side of seat brings more comfortable operation
- Solid cast iron double counterweight gives more stable body
- Swing boom can support operator to go both indoor and outdoor working conditions
- Retractable undercarriage offers the adjustment function, easy for transportation
---
---
Q:Are you a manufacturer?
A:Yes! We are the manufacturer established in 2006. We do OEM manufacture service of all excavator attachments and undercarriage parts for famous brand like CAT, Komatsu and their dealers all over the world, such as Excavator/Loader Buckets, Extend Boom & Arm, Quick Couplers, Rippers, Amphibious Pontoons, etc.Bonovo Undercarriage Parts offered a wide range of undercarriage wear parts for excavators and dozers. Such as track roller,carrier roller,idler,sprocket,track link,track shoe,etc.

Q:Why choose BONOVO over any other companies?
A:We manufacture our products locally. Our customer service is exceptional and personalized for every customer. Every BONOVO product is armored and durable with a 12-month structural warranty. We use high quality materials sourced from the very best in China. Our design team works closely with customers for any custom orders.

Q:Which payment terms can we accept?
A:Normally we can work on T/T or L/C terms, sometimes DP term.
1). on T/T term, 30% advance payment is required and 70% balance shall be settled before shipment.
2). On L/C term, a 100% irrevocable L/C without "soft clauses" can be accepted. Please contact directly with our customer representatives for specific payment term.

Q:What logistics way for product delivery?
A:1).90% in shipment by sea, to all main continents such as South America, Middle East, Africa, Oceania and Europe, etc.
2). For neighborhood countries of China, including Russia, Mongolia, Uzbekistan etc., we can ship by road or railway.
3). For light parts in urgent need, we can deliver in international courier service, including DHL, TNT, UPS or FedEx.

Q:What are your warranty terms?
A:We provide a 12-month or 2000 working hours structural warranty on all our products, except failure caused by improper installation, operation or maintenance, accident, damage, misuse or non Bonovo modification and normal wear.

Q:What is your lead time?
A:We aim to provide customers with a fast lead time. We understand emergencies happen and priority production should be preferred in a faster turnaround. A stock order lead time is 3-5 working days, while custom orders within 1-2 weeks. Contact BONOVO products so we can provide an accurate lead time basing on situations.
Write your message here and send it to us